Hopewell Baker Morrell (1836-1908)
---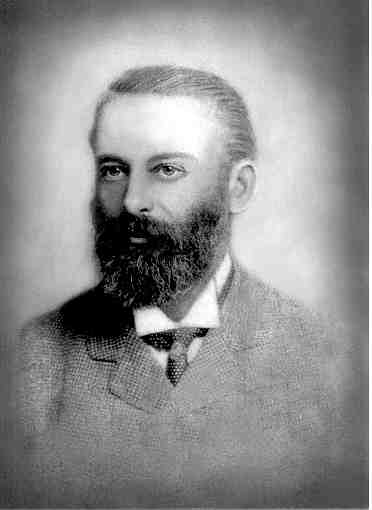 GENETIC PARENTS
Father: James Wright Hayward Morrell
Mother: Mary Caroline Stuart
GENETIC CHILDREN

Son: Hopewell James Shuldham Morrell (12/22/1860-03/21/1906)


Daughter: Louie Florence Morrell (June 1862[?]-6/22/1933) (death certificate says aged 73 years, so may have been born earlier)


Son: Arthur Frederick Way Morrell (6/27/1863-5/6/1950) click here for more info on Arthur's descendents


Son: Charles Sconce Morrell (5/14/1864-10/7/1948)


Son: Herbert Hugh Morrell (5/7/1866-1/15/1908)


Son: Reginald Lister Morrell (12/22/1868-4/13/1927)


Daughter: Winifred Violet Morrell (1869-1896)


Son: Leonard Cyrill Morrell (12/26/1870-2/28/1939)


Son: George Deacon Morrell (5/7/1872-9/20/1938)


Son: Noel Hay Morrell (11/18/1874[?]-9/15/1906) (death certificate says aged 28 years, so may have been born later)


Son: Walter Morrell (8/26/1876-?)
OTHER RELATIONS
Wife: Louisa Foote Hay (1837?-1920) daughter of J.C. Hay of Kelso Co, Roxburgh
Brother: George Deacon Morrell
Sister: Mary Susanna Morrell, married Col. Arthur Ford, R.A.
Brother: Charles Girdlestone Morrell
Brother: James Yorke Morrell
Sister: Fanny Caroline Morrell, married James Arthur Hilliard
BASIC DATA
Birthplace: Forthampton, Gloucestershire
Birthdate: March 9, 1836
Place of Death: "The Retreat", Mansfield Road, Reading, Berkshire
Date of Death: March 31, 1908
HISTORY
Succeeded his great uncle Rev Deacon Morrell in 1854 as Lord of the Manor of Moulsford (map), a village between Oxford and Reading along the Thames. Click here for a more detailed history of Moulsford Village. He was primarily an absentee owner. Turned over Moulsford to his eldest son, Hopewell J.S. Morrell, in 1903, who then died in 1906.
Owned and resided at Cae Mawr, an estate in Clyro, Radnorshire, Wales, from the mid-1860's until early-to-mid-1890's when they built The Retreat in Reading.

Hopewell is the "Morrell" referred to in the book Kilvert's Diary - click here for a link to the Kilvert Society
The "Hopewell" name comes from a long line of his ancestors named "Hopewell Hayward" from Forthampton.


Other Pictures: Moulsford Manor, Moulsford's tiny church St John the Baptist, and Sale Book from sale of Moulsford
---

Return to our Morrell Genealogy Index
Copyright © 2001, 2002, 2003, 2004, 2005, 2006, 2007, 2008, 2011 Thomas Payne
Hopewell Morrell, Hopewell Baker